ROGUE RACING - FORD F150\RAPTOR 2009+ TRACTION BAR SYSTEM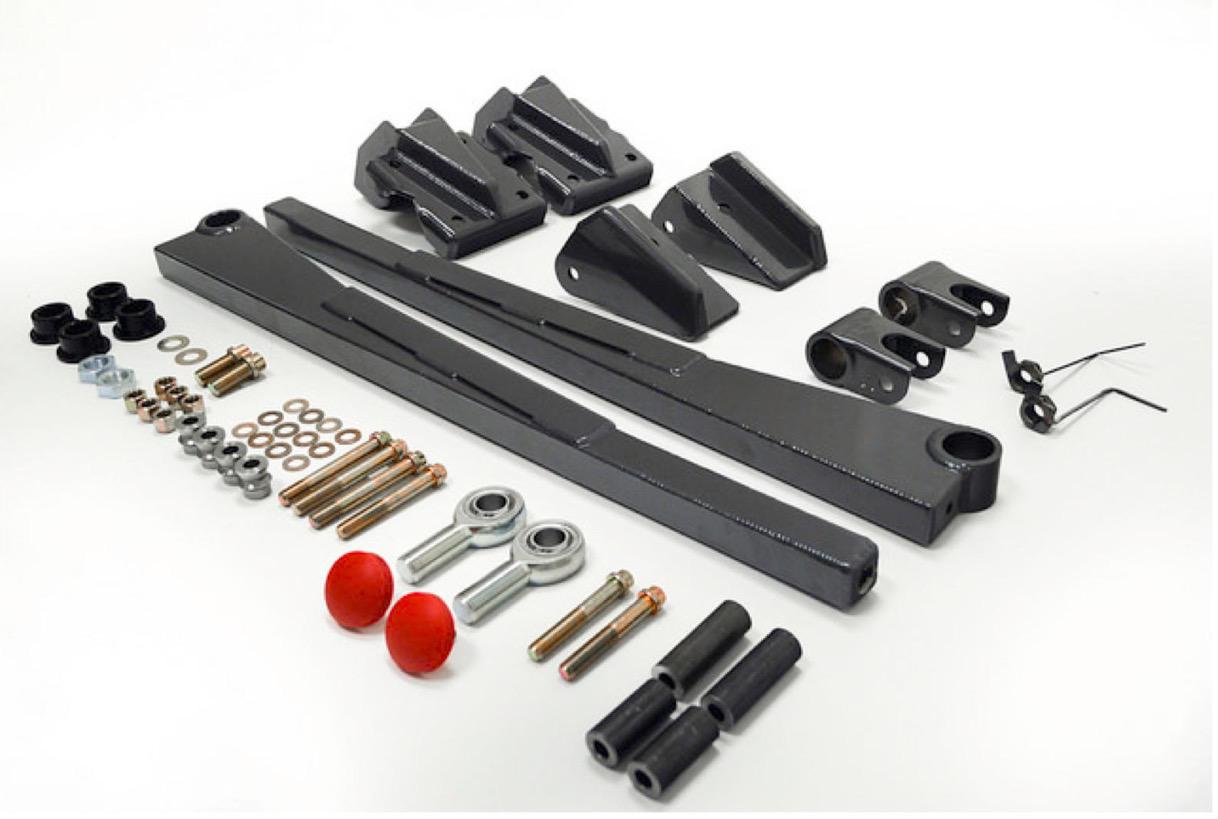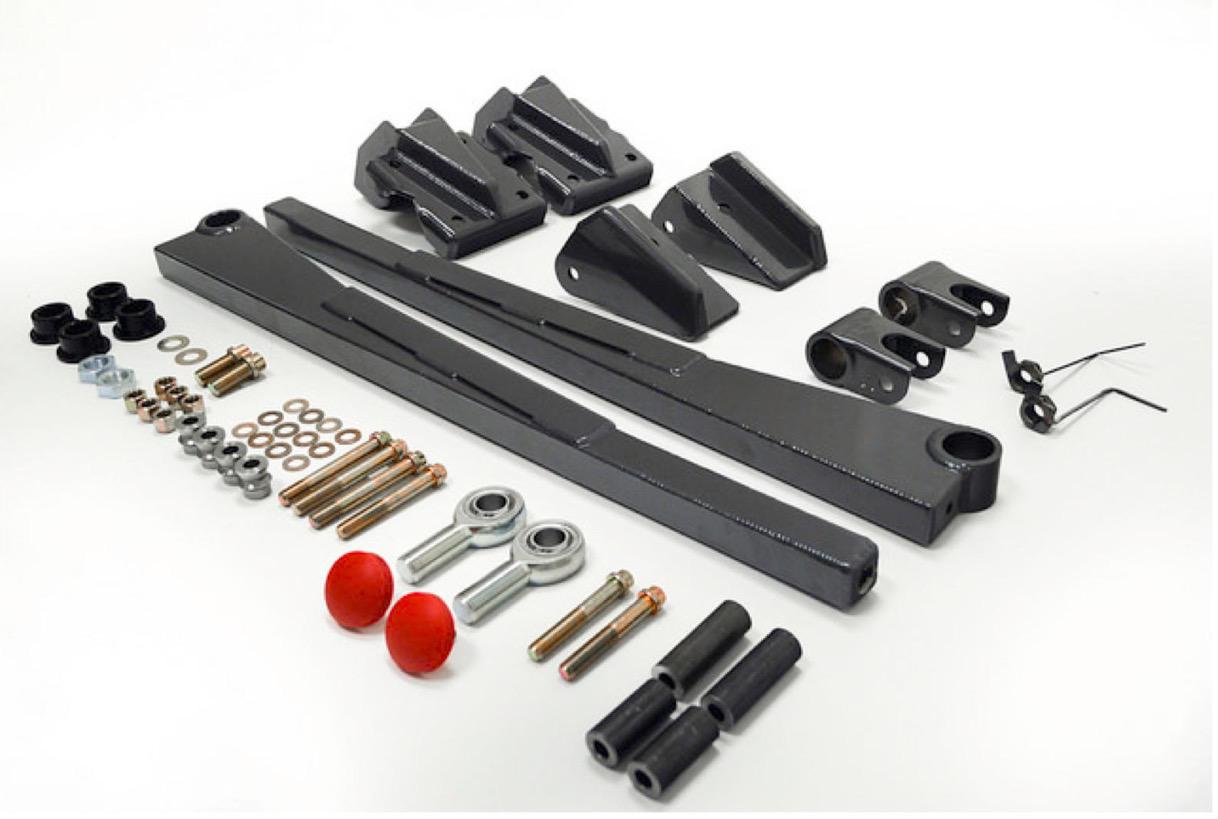 ROGUE RACING - FORD F150\RAPTOR 2009+ TRACTION BAR SYSTEM
SKU: 44XXXX-04-56
SKU OPTIONS;
441509 - FORD F150 2009-2014
441610 - FORD RAPTOR 2010-2014
441515- FORD F150 2015+
441617 - FORD RAPTOR 2017+
04-56-SO - SPRING OVER
04-56-SU - SPRING UNDER
04-56F9 - CURRIE F9 (4" OD AXLE HOUSINGS)
04-56-115.4A - STEEL-IT GRAY
Rogue Racing is pleased to present our take on leaf sprung traction bars.
These are known as anti-wrap bars, as they prevent the leaf spring wrap during acceleration caused by the friction demanded to overcome traction. during acceleration the axle wants to roll away from the ground instead of holding and allowing the tires to overcome the friction of the terrain. Also the massive loads the leaf springs seen when attempting to climbing hills in two wheel drive in low traction conditions.
How we have solved the wheel hop problem with our standards.
Our requirements behind this system;
#1 Maintain original paths of motion, or maintain the intended path of the axle housing during movement.
#2 Redirect forces applied under acceleration to benefit the entire vehicle
#3 Keep pinion angle dictated by the leaf springs.
A few major advantages gained from our execution of this product;
#1 Adds front traction during acceleration, by taking the force that would wrap the spring and in turn lifting up on the rear of the cab.
#2 Keeps the front suspension out of compression by utilizing the same lift under acceleration to lighten the front end of the truck during compression.
#3 Makes the loss of traction, oversteer, feel more consistent and responsive.
All in all these are a better investment than aftermarket rear leaf springs as the OEM knew what they did when it comes to spring rate and operation. These work great with all aftermarket spring manufacturers.
SPECS:
Manufactured in-house out of Las Vegas, Nevada
Engineered with the use of 3D modeling and simulation tooling
All product is media blasted, primed, and then coated for maximum protection in the harshest of environments
All product comes with hardware for a complete bolt-on installation that takes approximately an hour